Brands with a Lifetime Warranty on Their Products
This lifetime warranty article was just updated 2018. It includes 23 brands that provide a warranty for life or lifetime protection on their products. This is a great guide when buying gifts for the holidays or all year round. Why? Because these are products that last. And if they don't, the company has guaranteed it will fix or replace what's broken.
Why I buy products with a lifetime warranty
As a smart consumer, buying products with a lifetime warranty or a lifetime guarantee is very important to me. Before you buy anything, I believe it's important to keep in mind the notion of investing in products with a policy where the company stands behind its products. Why? Because I believe in getting the biggest bang for your buck or the most value for your money–not always the cheapest price. Doing this makes me, I believe, a sophisticated consumer and one that can purchase with confidence.
Take my allegiance to companies that offer a lifetime warranty on their products. Many of these companies have products with a price tag that might give a cheapskate pause. But I don't just see the upfront price as being important–I see the long-term spending as being the real key. So if a company offers a lifetime warranty on an item, and I have to spend only once on something which the company might replace for free in the future, if necessary, then over the long run I've saved money.
Read about many of my favorite brands on my "Favorites" page.
I've written before about cashing in on lifetime guarantees and, frankly, many of my readers have given me grief about doing so. That's fine–we can agree to disagree. But I stand by my belief that if a company is going to offer a lifetime warranty and honor that lifetime guarantee, then I'm going to use that warranty to my bottom line's advantage. Plus, that lifetime warranty guarantees I'll be a loyal customer forever.
Here are 23 brands with lifetime protection
Below is my review of three companies that offer a lifetime warranty. I've laid out the pros, cons, and my thoughts on the three companies with lifetime guarantees with which I'm most familiar–L.L. Bean, Lands' End, and Jansport. The companies are listed alphabetically. Many of them are available internationally, include the U.K.
Note: recently L.L. Bean announced a change in its lifetime warranty policy. It is now a one-year warranty. My review of that company has changed significantly below.
Here are 18 23 companies that stand behind their products with a warranty or guarantee and are worth noting. They are All-Clad, Bombas Socks, Canada Goose, Carhartt, Columbia Sportswear, Concord Supplies, Cross Pens, Dickies, Dr. Martens, Eddie Bauer, Fiskars, FitBit, Hunter Douglas, Jansport, L.L. Bean, Lands' End, The North Face, OtterBox, Patagonia, Target (certain brands), Tervis Tumblers and Zappos.com. Many of these are outdoor products with a backpack warranty–always good to know.
Jansport's Lifetime Warranty Reviewed

Jansport makes backpacks, luggage piece, laptop bags and other packs that help you tote things from one place to another. I first heard about Jansport products and the lifetime guarantee when I was writing an article for Woman's Day on back-to-school savings. At that time I'd interviewed parents whose children had had Jansport backpacks with zippers that broke, and Jansport replaced the packs for free.
I wrote another article on a related topic for Good Housekeeping a few years ago and found another family who was able to replace busted zippers on a Jansport backpack for free. Interestingly, my first experience taking advantage of Jansport's lifetime guarantee also involved a backpack's broken zipper.
(Good news if you're shopping from the U.K. eBags sells Jansport backpacks and ships them internationally!)
Pros
Jansport's warranty is simple and straightforward:
JanSport engineers quality, durable, and reliable products. So, if your pack ever breaks down, simply return it to our warranty center. We'll fix it or if we can't we'll replace it or refund it. We stand by our packs for a lifetime and since we've been making packs since 1967, that's a guarantee you can stand by.
The company means it. When my daughter Annie's Jansport backpack could no longer zip up, I simply went to the Jansport website, downloaded the form to fill out and send back with the pack, and sent it in.
Cons
I had to pay for my own shipping to the Jansport warranty center in California. Even though Jansport is sold in national retailers–we got Annie's Jansport backpack at another store–your only option is to mail it back to Jansport.
On the plus side it didn't take Jansport very long to acknowledge receipt of Annie's broken backpack. I got an email a week later letting me know it had arrived. I never heard from Jansport again. Then, almost a month to the day, Annie's brand new backpack arrived on our doorstep.
Lands End's Lifetime Warranty Reviewed

Here's a short list from the Lands' End website on what the company makes and sells: clothing for men, women, children; swimwear; outerwear; shoes; school uniforms; products for the home; luggage.
I became a Lands' End customer when I started buying my daughters Lands' End bathing suits. Of course, when you're talking kids clothes, they usually outgrew their Lands' End duds before I could take advantage of the Lands' End guarantee. Even so those bathing suits lasted a good long time. They didn't pill and kept their shape after being washing on gentle in the washing machine.
When I did eventually need to take advantage of the lifetime warranty, it was for something I'd purchased for myself. That one product I replaced is still going strong.
Pros
Lands' End wants you to know that it will stand behind its product "guaranteed. Period." No, really, that's the headline on the website's warranty page:
The Lands' End guarantee has always been an unconditional one. It reads: "If you're not satisfied with any item, simply return it to us at any time for an exchange or refund of its purchase price." We mean every word of it. Whatever. Whenever. Always. But to make sure this is perfectly clear, we've decided to simplify it further: Guaranteed. Period.®

It's more than a return policy. It's a promise we've kept for over 50 years now, to stand behind every product we make and every service we deliver.
Cons
Shipping the broken product back (albeit for free) isn't the required first step when using Lands' End's guarantee–purchasing a new replacement product is. So when I wanted to replace a down vest with a missing snap, I needed to actually pay for the replacement. I had to call Lands' End since this isn't something you an easily do via the website. Then, I had to send the damaged vest back, and once Lands' End received it, they would credit my payment. While I didn't love having to spend upfront to get something that is guaranteed, Lands' End did as they promised, and credited my Discover card within days of my vest arriving at Lands' End in Wisconsin. It is customer service like this that has made me a long-time Lands' End customer.
L.L. Bean's Updated Lifetime Warranty Reviewed

IMPORTANT UPDATE: L.L. Bean just sent the following message to its customers, which completely changes how it handles its warranty and will significantly affect its relationship with devout customers like me:
Since 1912, our mission has been to sell high-quality products that inspire and enable people to enjoy the outdoors. Our commitment to customer service has earned us your trust and respect, as has our guarantee, which ensures that we stand behind everything we sell.

Increasingly, a small, but growing number of customers has been interpreting our guarantee well beyond its original intent. Some view it as a lifetime product replacement program, expecting refunds for heavily worn products used over many years. Others seek refunds for products that have been purchased through third parties, such as at yard sales.

Based on these experiences, we have updated our policy. Customers will have one year after purchasing an item to return it, accompanied by proof of purchase. After one year, we will work with our customers to reach a fair solution if a product is defective in any way. [Note: I've added the bold.]

This update adds clarity to our policy and will only affect a small percentage of returns. It will also ensure we can continue to honor one of the best guarantees in retail, with no impact for the vast majority of our customers. To learn more, please view our full return policy at llbean.com.

L.L.Bean has stood for quality, service, trust, and getting people outdoors ever since my great-grandfather founded our company over 100 years ago – and that will never change. Thank you for being a loyal customer and we look forward to continuing to inspire and enable you to Be an Outsider.
Important update on L.L. Bean's lifetime warranty policy
Therefore, in my opinion, L.L. Bean is no longer offering a lifetime guarantee but rather a limited warranty. I've changed the language below to reflect that February 2018 change.
L.L. Bean also makes products for nearly every part of your life. In our house you'll find the following from L.L. Bean–some purchased for ourselves, other received as gifts: flannel sheets, workout gear, outerwear, bathing suits, backpacks, shoes, lunchboxes and luggage.
When I first wrote on this blog about my taking advantage of L.L. Bean's (now defunct) lifetime guarantee policy, many readers shared my point of view of supporting a company that is going to stand behind its products via a lifetime warranty. Others felt it was disingenuous and unscrupulous. However, I will stand behind my belief that the reason I have continued to wear an L.L. Bean winter coat is because, though pricey upfront, I knew that L.L. Bean would stand behind its products no matter what.
Pros
Here is how L.L. Bean describes its warranty:
Our products are guaranteed to give 100% satisfaction in every way. Return anything purchased from us at any time if it proves otherwise. We do not want you to have anything from L.L. Bean that is not completely satisfactory.
You can return something to L.L. Bean by phone, through its website, or by visiting one of their stores.
Cons
You'll need to pay to ship your item back to L.L. Bean if you can't visit a store to take advantage of the limited lifetime warranty. At least with winter coats, styles seem to change often so exchanging a coat on warranty has never allowed me to get the same coat twice.
Last year  I returned a coat. Despite following the washing instructions to a tee, the coat would not come clean. L.L. Bean no longer made that style of coat but it also now doesn't just give you a new coat–thanks to its new limited warranty policy. Instead, the clerk looked up the value of that coat, and gave me the "price" for what the coat is worth. The store then applied that "price" to a new coat. This was in January 2017. That's why a recent replacement I thought would be free ended up costing me $70. That's still cheaper than a brand-new coat, however. Who knows what will happen with the new one-year, limited warranty program?
That being said, I totally understand why L.L. Bean had to make this change if people were shopping at yard or thrift stores, and then bringing those "purchases" back to the store for brand-new products. Why is it that it's always the few who ruin things for the many?
Overall Thoughts on Jansport, L.L. Bean and Lands' End's Lifetime Warranty
My bottom line is this: though I've presented some "cons" above, I support companies that stand behind their products. I will continue to be a customers of Lands' End, and Jansport, and reward them with my business. What they sell is high quality and worth every penny, dime and dollar I've spent on them.
However, I must admit that my opinion of L.L. Bean has changed significantly. I've been doing a lot of shopping and buying from Nordstrom and Trunk Club lately. Nordstrom (which owns Trunk Club) has one of the best return policies on the planet. This is especially true when dealing with defective clothing. It won't be too hard for me to switch my shopping allegiance from L.L. Bean to Nordstrom and Trunk Club at this point.
20 Other Companies with a Lifetime Warranty
Here are are 11 20 other companies companies that offer a lifetime guarantee or warranty. This is good information to have when thinking about spending your hard-earned cash on back-to-school shopping or, in the case of some of these non-clothing brands, Christmas presents, holiday gifts or home furnishing items for your house, condo or apartment. Note: Portions of this article originally appeared on Parade.com.
All Clad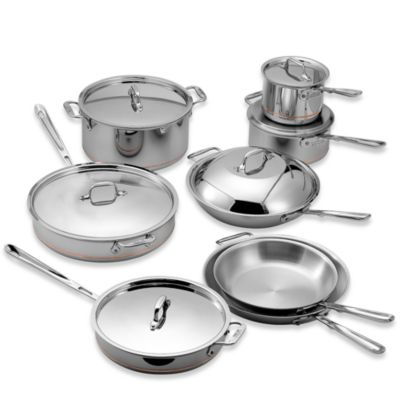 This upscale cookware brand stands behind its product from the date of purchase, and promises to repair or replace any item found defective in material, construction, or workmanship under normal use and following care instructions. All-Clad even warrants its non-stick coating on pans with a lifetime guarantee. You can purchase All-Clad products at stores like Bed Bath and Beyond. Plus, when you register for All-Clad at Bed Bath and Beyond, you can qualify for a free gift from All-Clad.
Bombas
Bombas offers its own unique take on the product guarantee. Here is what the Bombas website says:
Our #1 priority here at Bombas is your happiness. Which means we stand by our product 100%, no matter what, no questions asked, no holds barred, no ifs, no ands, no buts. If you have a problem, we will solve it. Refund it. Send you new socks. Whatever it takes. Just reach out to our Customer Happiness Team. We're here for you. Happiness. Guaranteed.
Right now you can save money on Bombas Socks with 20% off your first order today.
In addition, Bombas is giving back with its Bombas Pride Socks. Through their continuous work with the homeless community, the brand learned that 4 out of 10 members of the homeless youth community are LGBTQIA+. To help make an impact for this under-represented community, 40% of all socks that Bombas donates over 6 weeks (up to 1 million pairs) will be donated to homeless members of the LGBTQIA+ community across the US. Bombas Has Also Created a Special Limited Edition Pride Sock that Will Help Fund These Donations.
Canada Goose
I recently treated myself to a new winter jacket. I had so since L.L. Bean was no longer offering its no-questions-asked lifetime warranty. Therefore, I wanted to buy my jacket from a company that has a more robust guarantee. I found that in Canada Goose. This just might be the best winter jacket I've ever owned.
Here is how Canada Goose describes its warranty:
The Canada Goose products is fully warranted against defects in materials and workmanship for the lifetime of the product. If this product fails due to a manufacturing defect, we will repair it free of charge, or replace at our discretion. If the exact style is not available for replacement, a product of equal value and similar style will be provided.
Not surprisingly the warranty is void for normal wear and tear. That makes sense.
FYI, you can click through this link to check out dozens of Canada Goose jackets for sale on Moosejaw.com. Canada Goose make parkas and coats for men and women plus various accessories.
Yes, these jackets are pricey. However, the Moosejaw prices are way cheaper than what I saw on the Nordstrom website. Plus, with Canada Goose standing behind its jackets, this may be the last winter jacket you'll ever have to buy.
Carhartt
Carhartt is a premium work-wear brand with a rich heritage of developing rugged apparel for workers on and off the job. If you've ever worn a barn jacket , chances are it was a Carhartt jacket. The company's official website says they will not cover normal wear and tear on their clothing. However, plenty of people have reported that they have an unofficial lifetime warranty. So if in doubt, contact customer service and ask. It's one of the reasons that those who work in construction, agriculture or just spend a lot of time outdoors swear by Carhartt and are lifelong customers.
Columbia Sportswear
Here is how the Columbia lifetime guarantee works. There is a limited lifetime warranty on Columbia Sportswear products, but its a warranty nonetheless.
Concord Supplies
Concord Supplies offers a lifetime warranty on one of its most popular products–ink and toner. Here's what it says on the Concord Supplies warranty page:
Concords Premium compatible / remanufactured ink and toner items NOW come with a Lifetime Warranty covering all defects.
Cross Pens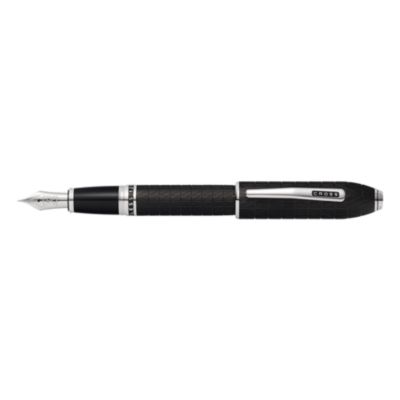 For many a high-end pen is the quintessential college graduate gift. And when you're throwing down big bucks for a writing instrument, you want it to last. A.T. Cross, maker of Cross Pens, agrees. That's why all Cross writing instruments (aka pens) and other related accessories are guaranteed for life. Don't believe it? Check out the lifetime warranty page on its website.
Dickies
My grandfather was an apple farmer. My uncle is a dairy farmer. Whenever I think about them getting dressed for a day in the fields or in the barn, I think about them putting on their Dickies. I know that they wore this brand of clothing because it was long-lasting and reliable.
Dickies is also a brand that parents of school uniforms rely on. In fact, in my article on how school uniforms can save families money, I highlight Dickies.
And I just discovered that Dickies belongs in this list of companies that stand behind their products.
Since 1922, Dickies quality has been built into every product. We will gladly replace a Dickies® garment or refund your money if you are not satisfied for any reason. Please feel free to call our special customer service line with any comments at 1-800-DICKIES.
You can purchase Dickies brand clothing online at Zappos, or online and in person at Walmart, Target and other well-known stores.
Dr. Martens
When I was in college, Dr. Martens or Doc Martens as we called them, was a wardrobe staple. These shoes aren't cheap but they last forever. However, if they don't, you can take advantage of the Dr. Martens For Life warranty. There is a catch, though: you have to register for this lifetime guarantee within 60 days of your purchase, and this warranty applies only to the "For Life" products in its product line, such as the 1460 boots shown here. These are shoes guaranteed for life.
Eddie Bauer
Eddie Bauer products are built to last, to be sure. No wonder my husband is still wearing two shirts he purchased from the company some 20 years ago. Even so, this is Eddie Bauer's take on its lifetime warranty.
"Eddie was one of the first retailers to offer an unconditional guarantee in writing-he was that confident and committed to the quality of his products. And after 50 years in business he said, 'My greatest contribution to the consumer was our 100% unconditional lifetime guarantee. That guarantee was part of what I sold.' Eddie's philosophy guides us to this day. Every product we sell is designed to be the best and built to last. If anything you buy falls short of those standards, you're invited to return it at any time. Every item we sell will give you complete satisfaction or you may return it for a full refund."
This is the kind of warranty that you used to hear about from L.L. Bean. I wonder how many of customers will now switch their allegiances to Eddie Bauer because of the warranty and generous return policy.
Eddie Bauer's warranty crosses borders as it ships to more than 100 countries worldwide! Good to know if you're an ex-pat living abroad.
Fiskars
If you're a crafty person, then you're familiar with Fiskars scissors. They are a higher-end, reliable brand of scissors that you can buy at Joann.com, among other places. Every sewing person I've ever met owned Fiskars scissors. They tell me these are the best sewing scissors. Well, Fiskars has a lifetime warranty. It says that the product will be free of defects "in materials and workmanship" for as long as you own the product.
Fitbit
I had no idea that Fitbit had a guarantee program, until the clip for my Fitbit One (the kind you wear on your bra) broke. While doing a Google search about where to buy a replacement, I came across posts that mentioned Fitbit would replace the clip for free. I logged onto Fitbit's website, opened a chat with a customer service representative, and within minutes my new Fitbit clip was on its way to me. It arrived a week later. When my daughter's Fitbit Flex started acting up, Fitbit's warranty kicked in, and they took care of her device, too.
Hunter Douglas
If you're giving the gift of window treatments—maybe you just bought a house—take note that Hunter Douglas supports its products with this lifetime warranty.
The North Face
For my teenage daughters, last year's must-haves included jackets from The North Face, which both girls received. Thankfully, those North Face jackets came with a lifetime guarantee: "The North Face products are fully warranted to the original owner against defects in materials and workmanship for the lifetime of the product. If a product ever fails due to a manufacturing defect, even after extended use, we will repair the product, without charge, or replace it, at our discretion."
Otterbox
If you're looking for a lifetime warranty on phone covers, then you'll want to get yourself an Otterbox. Whenever you get a new smartphone, I hope you're also getting an Otterbox case. I have the Otterbox Defender Series and it has saved my iPhone from destruction many times over. About six months after I purchased my Otterbox, it broke—and Otterbox replaced it for free. I had to document the damage with photos, and then email the details to the company. But a few days later I got my brand-new case shipped to me for free. Good news–Otterbox ships internationally!
Save Up to 50% Off Clearance Items at OtterBox.com! Priced as marked. Offer valid for a limited time only.
Patagonia
Like The North Face Patagonia is a company that's well know for providing high quality outdoor products. And like The North Face, Patagonia offers a warranty. Here is how the company describes its guarantee:
If you are not satisfied with one of our products at the time you receive it, or if one of our products does not perform to your satisfaction, return it to the store you bought it from or to Patagonia for a repair, replacement or refund. Damage due to wear and tear will be repaired at a reasonable charge.
You can find deals on Patagonia products on the site Moosejaw.com.
Target
Target stores recently introduced a new line of children's clothing called Cat & Jack. There are two things that make this new Cat & Jack line unique. One, the clothing is designed to be gender neutral. And, two, the clothing line comes with a one-year guarantee. This is the first time I'm hearing of any guarantee at Target, so this is a big deal. Sorry, just discovered that Target is no longer offer the Cat & Jack guarantee.
Tervis Tumblers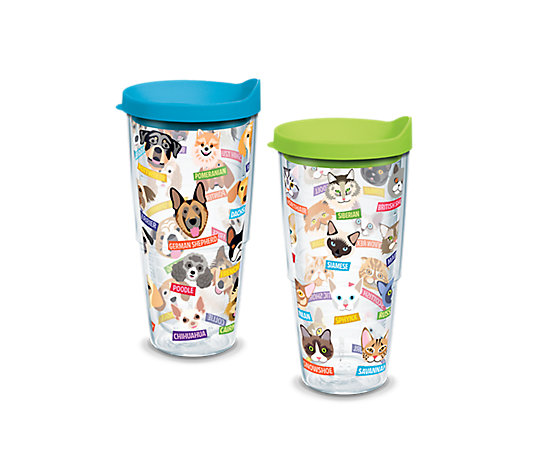 Tervis Tumblers, which come in clear as well as stainless steel, explains exactly how its lifetime guarantee works on the "Guarantee & Returns" page on Tervis.com. They break out what's covered in two sections. One is for the classic insulated tumblers, the clear ones. The other is for stainless steel.
Basically, if you abuse your drinking vessel or don't follow care instructions, that doesn't count for the warranty. Neither does being clumsy, such as how I dropped my NYU (my alma mater) tumbler on a ceramic floor and it cracked.
Here are the defects that fall under the warranty for the classic insulated Tervis tumblers:
seal failure
emblem or decoration failure
distortion
fogging
In these instances Tervis will replace your cup with a like model. Sometimes getting you the exact same tumbler is impossible.
The stainless steel product have only one problem that Tervis will replace the cup with it s guarantee and that thermal performance. Basically, the cup no longer keeps its contents hot or cold. You have five years only for this warranty.
With either classic insulated or stainless steel tumblers, you will have to register your product on the Tervis site in order to ask for a warranty replacement. Registration can happen at any time, not just immediately after purchase.
Zappos
While Zappos.com doesn't sell products under its own brand, I have found that it will stand behind them nonetheless. For example, I ordered cleats for my daughter to wear during field hockey season. Halfway through the season, the shoe split. Zappos replaced them for free when I called. When it happened again a few months later, Zappos sent another replacement pair and refunded our purchase price. I had the same experience with Ugg Australia boots that did not hold up as expected. Again, there is no official lifetime guarantee on the Zappos.com site, but I do know that Zappos offers some of the best customer service around! So even though they technically don't sell shoes guaranteed for life, you can best bet that Zappos will stand behind what it sells you, regardless of the brand.
Concluding thoughts on a lifetime warranty
I love products that last forever. However, if they're not going to last forever, then I'll take lifetime protection. A company that offers this kind of lifetime warranty or guarantee will have me as a customer forever.